---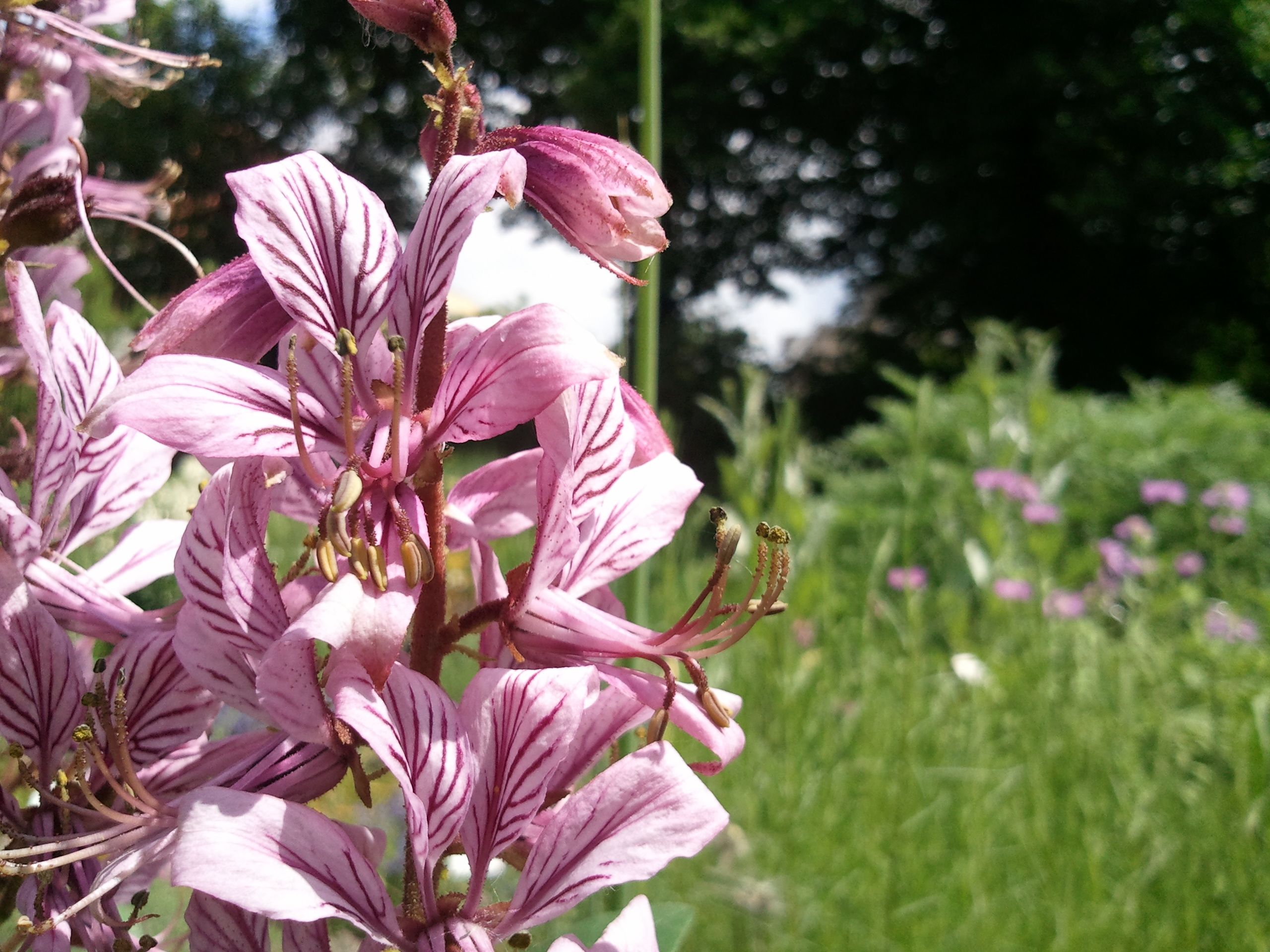 Carolin Plos
---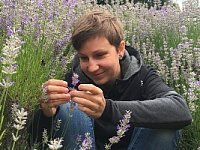 Contact
Carolin Plos
Institut für Biologie / Geobotanik und Botanischer Garten
Gr. Steinstraße 79/80
(Raum 3.09.0)
06108 Halle (Saale)
phone: (+49) 345 55 26192
carolin.plos@botanik.uni-halle.de
Research focus
In my PhD project I investigate the variability of plant phenology and plant functional traits with a special focus on floral traits. As part of the PhenObs Project I´m mainly working in Botanical Gardens in Germany (Halle, Berlin and Jena). One goal of my project is to examine possible relationships between phenology and floral traits including pollinator resources like nectar and pollen.
Furthermore, I am interested in phenological shifts and the variation of floral traits under future climate conditions. To investigate this, I´m working within a large global change experiment in Bad Lauchstädt, Germany (Global Change Experimental Facility).
As my focus is on floral traits and the quantity and quality of floral resources I am also interested in plant-pollinator interactions and how these are affected by climate warming.
Education
Since 2018
PhD candidate at Martin-Luther-University Halle-Wittenberg
"The relationship between phenology and functional traits in the face of climate change"
Supervisors: Prof. Dr. Isabell Hensen, Prof. Dr. Christine Römermann (Friedrich-Schiller-University Jena)
Master thesis (2017)
"Co-occurrence Netzwerke des FFH-Lebensraumtyps Brenndolden-Auenwiesen im lokalen und regionalen Vergleich"
Supervisors: Dr. Erik Welk, Prof. Dr. Helge Bruelheide
Bachelor thesis (2013)
"Kombinierte Effekte von UV-B und Trockenstress auf native und invasive Herkünfte von Verbascum thapsus L."
Supervisor: Dr. Maria Hock , Prof. Dr. Alexandra Erfmeier
Publications
Hock, M., Plos, C., Sporbert, M., & Erfmeier, A. (2020) Combined Effects of UV‐B and Drought on Native and Exotic Populations of Verbascum thapsus L. Plants, 9 (2), 269
Conference contributions
Plos, C., Stelbrink, N., Rosche, C., Knight, T., Hensen, I. & Römermann, C. (2020): The effect of temperature on nectar production and pollinator visitation rates in four herbaceous species. 34th Annual Meeting of the Scandinavian Association for Pollination (SCAPE), Virtual Conference University of Northampton. 6.-8.11.2020 (Poster)
Plos, C., Rosche, C., Hensen, I. & Römermann, C. (2019): Species-specific responses of nectar quantity and pollinator frequency to temperature. 62nd IAVS Symposium of the International Association for Vegetation Science (IAVS), Bremen, Germany. 14.-19.07.2019 (Poster)
Plos, C., Römermann, C. & Hensen, I. (2019): Plant species responses to changing climate – the relationship between phenology, functional diversity and genetic diversity. PopBio - 32nd Conference of the Specialist Group Plant Population Biology of the Ecological Society of Germany, Austria and Switzerland (GfÖ), Warsaw, Poland. 23.-25.05. 2019 (Poster)
Plos, C., Römermann, C. & Hensen, I. (2018): Plant species responses to changing climate – the relationship between phenology, functional diversity and genetic diversity. 4th iDiv Annual Conference, Leipzig, Germany. 11.-12.12.2018. (Poster)
Plos, C., Jandt, U. & Welk, E. (2018): Cross-scale transferability of co-occurrence relationships in Central German floodplain meadows. 17th workshop of the German working group on vegetation databases, Jena, Germany 14.-16.03.2018. (Poster)
Hock, M., Plos, C., Sporbert, M. & Erfmeier, A. (2014): UV-B radiation and drought – Combined stress effects on native and exotic origins of Verbascum thapsus L. 44th Annual Meeting of the Ecological Society of Germany, Austria and Switzerland, Hildesheim, Germany, 08.-12.09.2014. (Poster)
Teaching
Summer semester 2020
Supervision of a final year project (Bachelor thesis Niklas Stelbrink)
Summer semester 2019
Field Ecology course (for Ms. students Biology)
with Prof. Isabell Hensen, Dr. Christoph Rosche, Dr. Monika Partzsch
guiding pollinator observations, nectar sampling and plant trait measurements, supporting statistical analysis
---
---